GLOBAL NETWORKING
INSIGHTS
We offer quick solutions to leadership challenges through unrivalled global networking systems
GLOBAL
EXPOSURE
We expose our human resources to other world class leadership academies across the globe
TOUGH
LEARDERSHIP
We help with the building of strategies that empower talents and future leaders in going through the tough leadership curves in adversity
CONFLICT
RESOLUTION
Where two or three are gathered in the name of a productive venture, conflict becomes inevitable. AfriTAL helps to provide tool kits to disputants through sponsored conflicts resolution programmes  with the help of our partners.
LEADERSHIP CONCEPTS
AND DESIGNS?
We partner with donor agencies to identify and build talents in the applications of accountability, transparency and integrity in entrepreneurship and leadership.
OUR MEDIATION
INTERVENTIONS
Peace and truth management have become so scarce in society and has become critical major causes of conflicts with very devastating negative consequences across a wide-spectrum of relationships.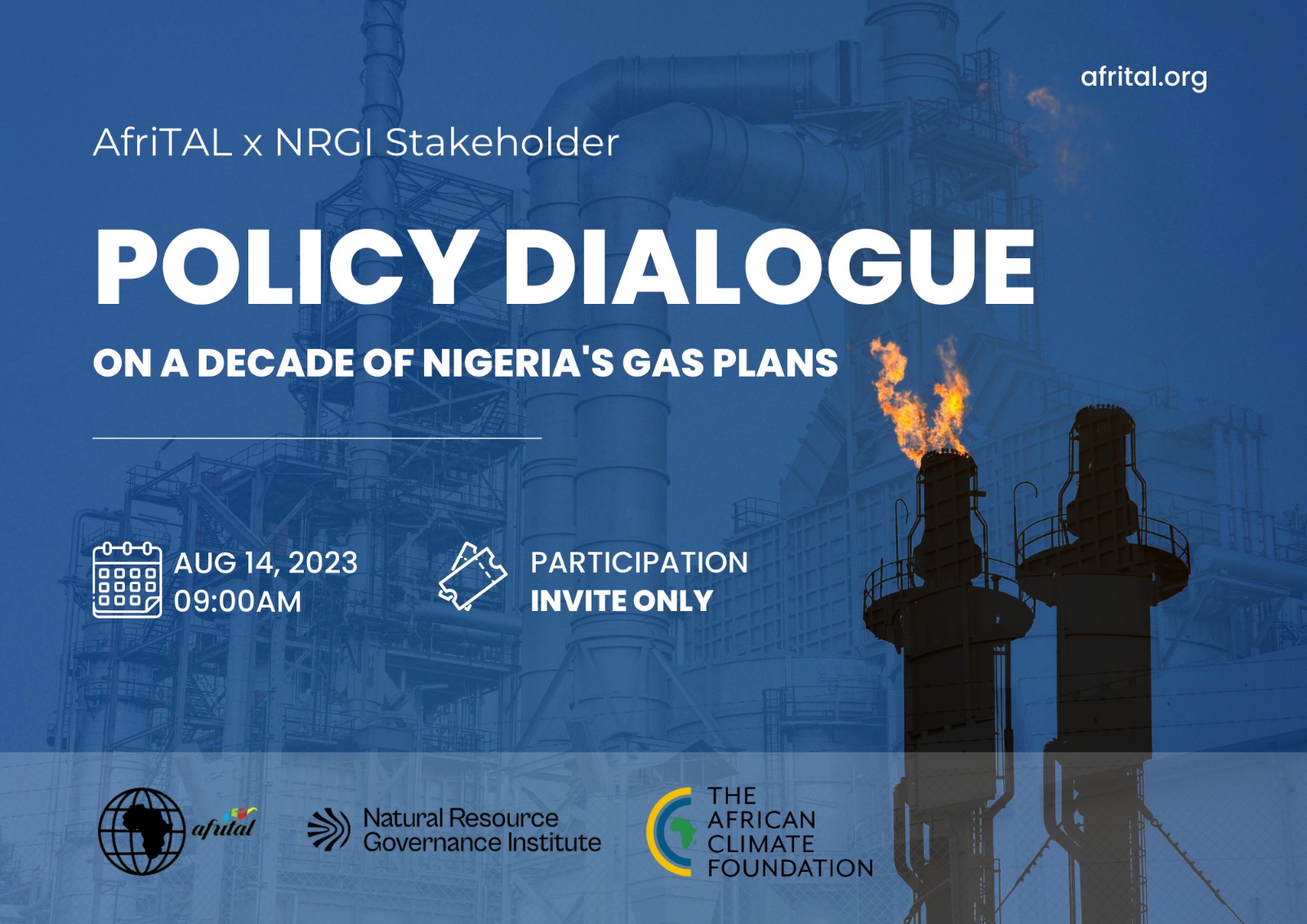 Nigeria is a country with vast gas resources. Successive Nigerian governments have made attempts to expand Nigeria's gas use for development, industrialization and to achieve energy access. Numerous policies including the 2008 Gas Master Plan, the 2017 National Gas Policy and more recently, the 2021 Decade of Gas Policy have been designed to guide this expansion.
While a lot is known about the Gas Master Plan and National Gas Policy, there is still some uncertainty as to the details of the 2021 Decade of Gas Policy and the progress made against it. This policy dialogue is designed to explore Nigeria's gas plans and progress made in achieving its gas ambitions within the context of the accelerating global energy transition.
This is why the African Initiative for Transparency Accountability and responsible Leadership (AfriTAL) and the Natural Resource Governance Institute (NRGI) are convening a policy dialogue between stakeholders in the Gas conversation.
Date: Monday, 14th August 2023

Time: 9:00 am