ACE JERED ARINZE
Executive Officer Information Technology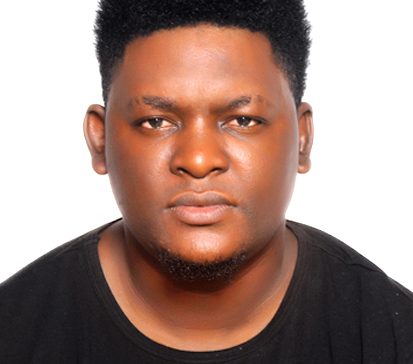 ICT Consultant 

Blogger

Broadcaster 

Web/Mobile App Developer

Java Certified Programmer
BSc, Mass Communication

HND, Computer Science

PGD, Information Technology 

Nigerian Computer Society (NCS)

Computer Professionals Registration Council of Nigeria (CPN)

JAVA Certified Specialist
Arinze Jered Ace is an IT consultant, on air personality (OAP) and an Entrepreneur who has obtained experience working with multinational Non-governmental organizations (NGO).
"I realized early on that success was tied to not giving up. Most people in this business gave up and went on to other things. If you simply didn't give up, you would outlast the people who came in on the bus with you."
BSc in Mass Communication from Ahmadu Bello University Zaria, Kaduna State, Nigeria, National Diploma (ND) in Computer Science Wolex Polytechnic, Iwo, Osun State Nigeria, Chartered Manager Nigerian Institute of Management (NIM), he obtained a professional degree in Java Script Programing (JSP) and Microsoft Technology as a Specialist (MTS), Masters in Microsoft windows Installation and Support (MWIS) from R.K Colleges of Systems and Management (New Delhi, India) proficient skill in broadcasting, online promotion, Blogger, Social Activist and Advocate which has groomed him into a competent Technological and Multimedia support specialist in the area of publicizing and promoting reputable organizations.
Undergoing a Higher National Diploma(HND) in Computer Science at Wolex Polytechnic, Iwo, Osun State Nigeria.
publications
contact details
Port Plaza, No.9 Port Harcourt Crescent, Off Gimbiya Street, Area 11, Garki, Abuja Nigeria.
feedback form
If you'd like a free consultation, please start by completing the form:
Error: Contact form not found.