October 18, 2019
Posted by:

Dr. Louis Ogbeifun

Category:

Blog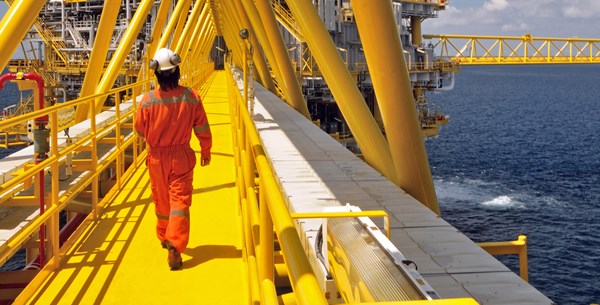 [ad_1]
by Louis Brown Ogbeifun:
In the United States of America, 26 shale oil companies have so far filed bankruptcies in 2018 as against 28 in 2019. According to ZeroHedge, "Oil and gas companies are facing an onslaught of bankruptcies as the "shale revolution" appears to be coming to an unceremonious end, at least on Wall Street, according to the Wall Street Journal".
Several reasons might have been deduced for the actions, but critical among these are
Rising cost of funds;
Increasing debt maturities;
Increases in defaulting on junk rated bonds;
Reducing lenders' willingness to lend money to shale oil and gas companies;
Crushing and unstable oil prices, making shale production likely to be more expensive and less completive on cost, benefit analysis scales;
Does the above sound like what Nigeria is experiencing? Oyebanji, the Chairman of MOMAN has raised alarm that AMCON may takeover more fuel terminals due to bad debts. More worrisome according to him, is that the downstream sector of the oil and gas industry is running a near monopolistic system. In his own view, the marketers have no access to forex the way the NNPC does. X-raying this, the NNPC is the national oil and gas company with government backing to import fuel and sell under a strictly regulated and subsidized regimen. Though the government is yet to come clean on subsidy regimes, the NNPC had in 2018 called it under recovery. No marketer can afford to import at the current rate of over N180 landing cost and sell at the government regulated price of 145/litre.
Asides this, the NNPC has an E&P company, gas company, multiple JV agreements with so many IOCs on behalf of the Federal Government in which it could access forex and therefore, has little or no challenge with forex as the Marketers do have. The resultant effect is that, the NNPC becomes the major supplier of white products with most Marketers queuing to buy from it, on wholesaler/retailer basis.
Some practical realities in Nigeria might even explain the frightening future outlook of the downstream sector in Nigeria. Apart from the Major Marketers, the well-established Independent Marketers that operate depots and have access to NNPC direct sales, most single gas station operators, who are the true retailers run the business at a loss due to the following reasons:
Only few customers could afford to fill their tanks. So many buy in the range of 5-10 litres at a time. That therefore, takes a station more than one month to dispense a 33,000 litre product;
Reducing margin of profit because of transportation cost, miscellaneous collections, which adds more than one hundred and fifty thousand Naira on top of the bulk purchase;
Inability to purchase a full truck load of product because of the depressed market and scarce resources;
Reduced volume on delivery because of sharp practices between when the truck leaves the depot and when it finally lands at the discharging points;
Lack of electricity supply thereby imposing the additional cost of  generator , diesel or petrol  used of running the station,
Rift between Marketers and their employees over payment, defaults in implementations of Collective Bargaining Agreements causing dislocations to supplies once in a while etc,
Multiple and unending charges in taxes, levies from the Federal, State, Local Government, Community (bill board, environmental, VAT, Bulk purchase and DPR licenses renewable annually etc.)
Security charges etc.
In view of the above, those who are able to buy 33,000 litres truck load of products directly, would rather sell off 2 out of the 3 compartments at the point of purchase to those who cannot buy a full truck load. This is done at a markup price. What gets to the filling station at the end of the day is a compartment that would now be sold at the regulated price. This has led many petrol station owners to either abandon their stations or divest into gas. A friend that I know, who hitherto, runs filling stations has sold all the outlets and gone into gas plants and gas products. Since abandoning the selling of white products, he has opened about three gas plants in the South west of Nigeria. The name of the firm is ECOGAS.
There is no magic that can turn the situation around in Nigeria except the refineries work in full capacity, which is not anytime soon. In addition, in order to run a seamless delivery system, eradicate intermediaries and human interactions in the distribution of petroleum products' distribution value chain; the Petroleum Products Marketing Company (PPPMC) had put in place the Business Automation with SAP Modules and Web-Based Customer Express, which was launched by the immediate past Group Managing Director (GMD) of the NNPC, Mr Maikanti Baru in June 2019.
With this global outlook and local parlous state of Nigeria's downstream sector, except miracle happens, which often doesn't in economics, Nigeria should brace up for tougher times ahead.
References
ZeroHedge (2019): Wall Street Gears Up For Onslaught Of Oil and Gas Bankruptcies: extracted from https://oilprice.com/Energy/Energy-General/Wall-Street-Gears-Up-For-Onslaught-Of-Oil-Gas-Bankruptcies.html
Adeola Yusuf (2019): Oyebanji: AMCON may takeover more fuel terminals due to bad debts: extracted from: https://www.newtelegraphng.com/2019/08/oyebanji-amcon-may-takeover-more-fuel-terminals-due-to-bad-debts/
Nextmoney (2019): NNPC Warns Against Disruption of Products Supply: https://nextmoneyng.com/2019/06/28/nnpc-warns-against-disruption-of-products-supply/
The post Depressing oil and gas business is real and it knows no borders. appeared first on savenigeriaoilandgasindustry.com.
[ad_2]