July 31, 2018
Posted by:

Dr. Louis Ogbeifun

Category:

Blog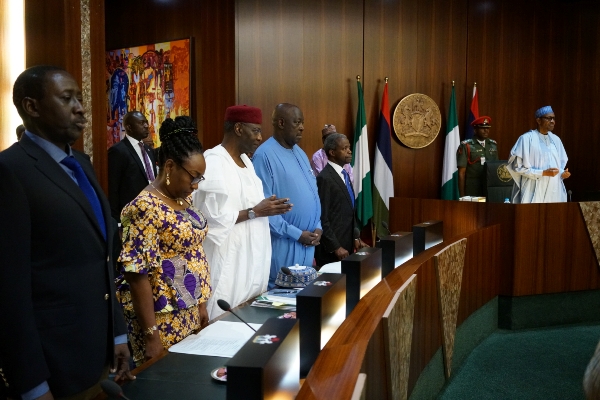 [ad_1]

At times I just wonder whether our policy makers are not in this planet. It is so disheartening to note that the veritable sustaining economic power of Nigeria, which is oil and gas; has over the years, been treated with disdain and uttmost neglect. It is no longer news that we have been trying to reform the oil and gas sector for the past 18 years without success. At a time we thought this 8th Assembly has almost broken the jinx and that we had crossed the rubicon; the Executive and the Legislature chose this time to play the cat and mouse game in pursuits of self interests over the passage of the Petroleum Industry reform bill. These bills if passed before now; and assented to by Mr. President, would have instilled confidence in local and international investors.
Do our leaders know that Nigeria is losing so much to the stunted reform in the oil and gas sector? NASS on recess till September? Won't party primaries and this Micky mouse race be worse then? The Governors cannot pay salaries without the usual monthly allocation ritual, is that not why it should be existentially urgent for the Host Community, Fiscal Regime Bills etc.; to be treated as a priority of the Federal Government?
For the avoidance of doubt, as at 2016, Petroleum Technology Association of Nigeria (PETAN) categorically said that $10 billion (N1.7 trillion) worth of investment was stalled because of the non-passage of the Petroleum Industry Bill (PIB) by the National Assembly. In March this year, the Nigeria Natural Resource Charter (NNRC) opined that Nigeria estimated over $235billion loss due to the non-passage of the PIB. NEITI recently said that Nigeria has lost over $200bn in the last years over the stunted reform process. All these losses are related to lost investment opportunities. The implications of these attendant losses are humongous and have very serious implications for us as a nation. They range from job losses, increasing unemployment, employment insecurity in the sector, loss of foreign exchange earning, diminishing support base to galvanise investments in other sectors, divestments due to uncertainties and the obsolete laws etc.
Exxon Mobil plans to invest $50 billion in the United States over the next five years. Why? The company cited the Donald Trump corporate tax cuts for the business decision. If we had good and attractive environment and laws, that could perhaps have been here. Saudi Arabia just lowered tax from 85% to 50% for Saudi Aramco. United States that was a heavy importer of our oil now produces about 10million barrels/day. But here we are, due to a combination of factors, we have been unable to even hit our over a little above 2 million barrels per day. While other countries are busy seeking ways of transforming their oil and gas sector, we are only concerned with just sharing the money. I cannot just get it.
I am honestly bewildered and short of words to describe the thoughts and actions of our leaders. If this is what politics is all about, I think we have gotten the practice and tenets of true democracy wrong; and misplaced. There is a very serious and urgent need for rethink about the direction we are heading. We cannot continue as if it is business as usual. If this reform fails, I doubt if history would be kind to all the actors. The ripple effects of the failure would lead to chaos and anarchy somewhere and sometime in the future. God forbid. It is often said that "the king that ruled and left a united kingdom has a name. The king that ruled and left behind a divided kingdom also has a name". Peace!!!
[ad_2]

Source link