April 12, 2018
Posted by:

acjered

Category:

Blog, CSO, Gas, Oil, Oil and Gas, Oil and Gas Laws, Policy, Roundtable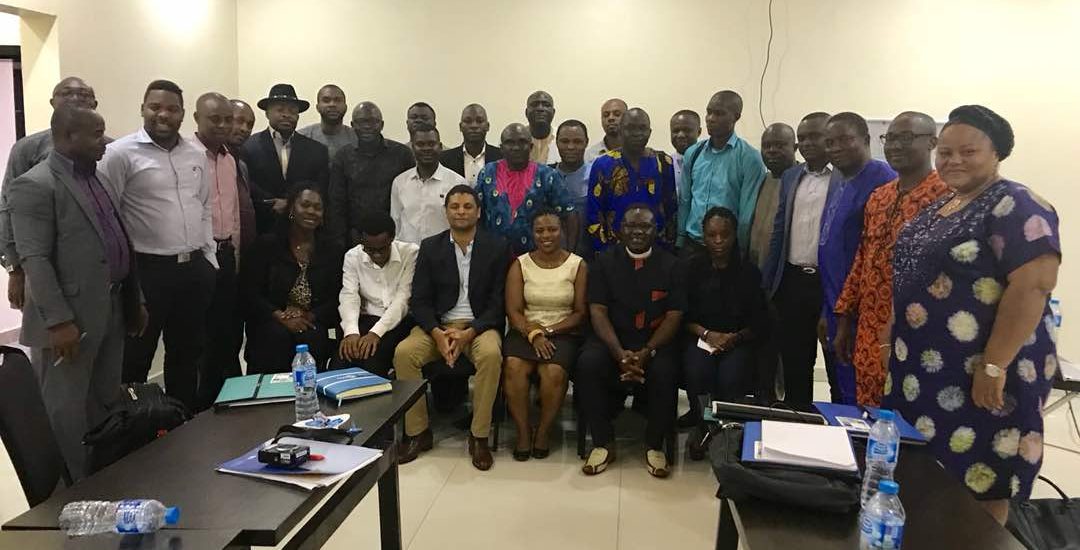 In June and July 2017, the Federal Executive Council approved the National Gas Policy and the National Petroleum Policy (NPP) respectively. These policies incorporated some broad-based economic growth and efficiency considerations. In addition, the two chambers of the National Assembly have passed the Petroleum Industry Governance Bill (PIGB). It is also anticipated that the fiscal framework for the industry is being contemplated.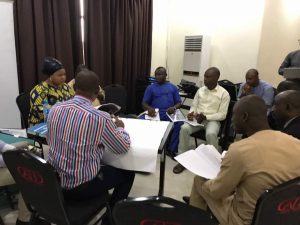 To successfully birth the policies into laws and subsequent implementation of the laws, the Civil Society Organizations' (CSOs) have a vital role to play in the natural resource governance process. However, the capacity for CSOs to influence policy enunciation, formulation and implementation in a highly technical area such as oil and gas also depends on their understanding of the key technical issues within the sector. It was in realization of the above that a two-day capacity building session was successfully conducted at Echelon Heights Hotel, 73 Ken Saro Wiwa Road, Port Harcourt on 20-21 March 2018. In collaboration with FOSTER, Mr Adejumobi Fashola and Dr. Louis Brown Ogbeifun of AfriTAL and the Convener of the Save Nigeria's Oil and Gas Industry facilitated the sessions.
The participants were drawn from various advocacy backgrounds including the Media, Labour Unions and Non Governmental Organizations. They were split into two groups to brainstorm, tease out advocacy issues and engagement strategies to accomplish the tasks assigned.
The two groups are:
Oil Policy Group
Gas Policy Group
Major Highlights from the Oil Group.
Mission
To advocate for the enthronement of an Oil Sector governed in a way for the benefit of the generality of Nigerians!
Objectives
Improved corporate relations between host communities and oils firms
It also had as in deliverable for this priority:
Getting every oil operator within the host community to design an inclusive business model
The activity it intends to carry out to achieve this objective includes:
Advocacy to MoPR for the renegotiation of new terms for PSCs Activity
Advocate for competitive, transparent and accountable contractual systems
Priority Issues of the New Crude Oil Policy include:
Host community issues not clearly defined in the policy. The objective of the proposed advocacy is to secure appropriate benefits to the host communities to:
Facilitate better relationship between host communities and the International Oil Corporations (IOCs)
Develop an inclusive business plans that would govern the relationship i.e. how companies would engage the communities
Develop communication strategy by government or entry policy for the government and oil companies.
Enlighten the host communities about all the policies and how it would positively impact them in order to secure their buy-in
Ensure that the ministry of Petroleum resources is developing a communication strategy with the communities
Engage with the National Assembly to pass the Petroleum Host community bill
Visit the Community o Engage the media
Facilitate consultative meetings between the communities and the IOCs
Examine Contractual terms for disclosures that would allow stakeholders ask relevant accountable questions to:
Press for fiscal regime that is progressive, transparent and accountable to encourage investors' interest.
Ensure royalty is paid on offshore operations
Press for contractual processes are open and competitive because it is a major area that corruption thrives.
Policy Inconsistencies and somersaults
Advocate for strong institutions
Advocate for the passage of the new policies into laws.
Advocate for the industry to be made to run commercially and professionally
Need to press for passage of the Petroleum Industry Administrative Bill(PIAB)
Government Interference in the affairs of the NNPC.
Advocate for the commercialization and autonomy of the NNPC while government appropriately earns taxes and royalties from its operations.
Citizens' ability to demand accountability
They must be assisted by the CSOs to hold Government accountable for what it says it would do
There should be accountability scorecards by the communities over government actions. Creating a scoring system for what the government has done from time to time could do this.
There would be capacity building for sensitization to enable the citizens to be effective in demanding for accountability o Set up community accountability networks
Environment issues
To develop timelines for specific actions
To develop framework to monitor institutions and ensure they performed their roles
Advocacy for development of timeline for remediation and restoration in oil producing communities,
Advocate for NOSDRA to be strengthened on its oversight functions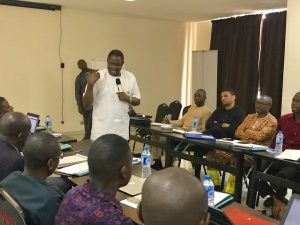 Highlights on the new gas policy:
There is no serious or bankable reference to host communities. Therefore, there is the need to identify Community liaisons that should be properly trained for the assigned tasks.
Flare Gas: There is need for transparency in the policy: for instance who is buying and where?
There is need for infrastructure mix and who should take responsibility for infrastructure. Leaving it to investors would add so many burdens on them.
Gas Flaring: The policy aimed at ending gas flares should not be profit-based, but rather focused on job creation and acting as a catalyst for industrial growth. It should not just be to pay for gas flared. Government can give 5-year tax-free incentive to gas-ending investments.
Toxicity; Gas is not as innocent as it looks. The gas policy must demand for plan for disposing toxicity waste to the end.
Gas flare-out incentives are not clearly outlined.
There is need for guarantees from the government on amortization on local currency fluctuations
There is need for gender-inclusion without the lowering of standards.
Pricing: There is the need to do cost reflection in Naira instead of only in USD.
At the moment, what goes to gas suppliers is only 30% of what the DISCOs generated. There is need for risk guarantee to gas suppliers.
There are lots of redundant infrastructural facilities in the country whereas there is the existing Trans-West Africa pipelines which should be maximized to reduce cost. There is no provision for funding and PPP clauses.
Mature assets: The Project Desk provided in the new gas policy should operate with national interest in mind. There should be advocacy against undue proliferation.
It is absence of clear national policy that saw to the $2Bn spent to laying pipes to Abuja/Kaduna/Kano where there are no industries for the uptakes, whereas there is a shortage of gas in the South with so many industries. There is a 'silos' mentality instead of leveraging industrial assets.
There should be proper identification of stakeholders and allies. There is however, the need to know opponents that could be turned into allies.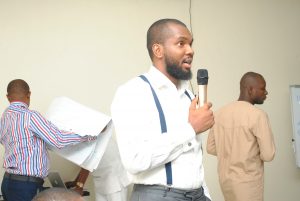 Action points by the participants
Creation of massive awareness on the new gas policy and review competences of those expected to operate the campaigns
However, both groups set a 5 month advocacy action timeline to achieve the goals set out in their road map(s).
To learn more about the advocacy action points and timeline CLICK HERE