May 4, 2020
Posted by:

Precious David

Category:

Gas, Oil and Gas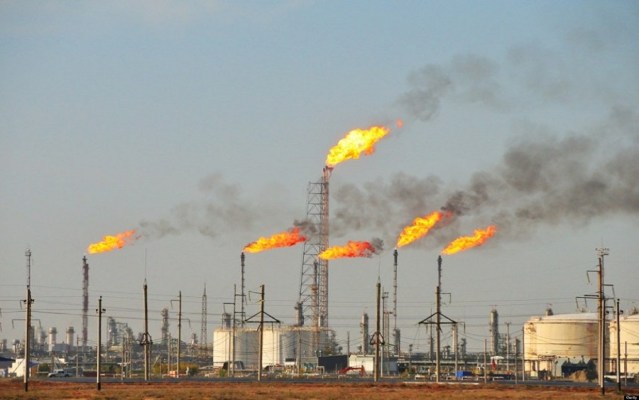 Nigeria Delta-based group, Centre for Environment, Human Rights and Development (CEHRD) has expressed concern over the inability of the Federal Government to develop a blueprint aimed at ending air pollution in the region.
The group in a statement signed by Dr. Kabari Sam, Head, Environment and Conservation, said the government has jettisoned its policy to end gas flaring by 2020, a major source of carbon dioxide, which drives global warming.
According to CEHRD, Nigeria was one of the countries with increase in gas flaring, and nothing has changed, rather activities contributing to it have quadrupled.
Sam said that the country needed infrastructure for gas harmonisation and commercialisation instead oil firms still prefer to flare the gas, and pay peanuts as penalties to government.
"As a country, despite our commitment to climate action, we are primarily dependent on fossil fuels –a major climate change driver. It is time to pay adequate attention to climate change by means of developing a focal agency to address climate change issues."
It further urged the government to develop adequate policies and byelaws where applicable to ensure attitudinal change towards the environment, adding, this implies appropriate policies, economic diversification, changing oil money mentality.
"We, therefore, believe that a pragmatic framework towards energy transition from fossil fuels to renewable energy as globally practiced would benefit the country, and a deliberate actionable policy towards creating a knowledge-based economy.
"Climate change presents the biggest challenge to human existence on the planet earth. This is because it is threatening every life-supporting system, and would make the earth unlivable for humanity in the nearest future –if drastic mitigating steps are not taken."
"Residents of Rivers State, for example, suffer the double impacts of climate change and oil spills, as a consequence of open waste dumping, unprofessional use of fertilizers, burning of fossil fuels, individual power generation, artisanal oil refining (kpofire)," the group added.
Source: https://guardian.ng/property/environment/group-laments-lack-of-blueprint-to-end-gas-flaring/